The Winter Solstice by Ellen Jackson, illustrated by Jan Davey Ellis.
This book explains how the winter solstice is celebrated in different parts of the world, and during different eras of history.  It presents facts and folklore about the shortest day of the year.
The Shortest Day by Wendy Pfeffer, illustrated by Jesse Reisch.
This book describes how and why daylight grows shorter as winter approaches, the effect of shorter days on animals and people, and how the winter solstice has been celebrated throughout history. Includes solstice facts, instructions for making a winter sunrise/sunset chart, how to measure shadows on the shortest day, experiment to show how the tilt of the earth makes the seasons and fun party ideas.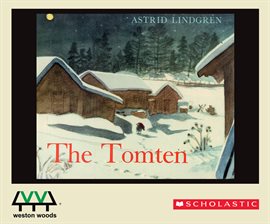 A lovely story of a cold winter night when the resident farm Tomten says goodnight to all of the farm animals and they all think of the summer to come.
Artic Lights, Artic Nights by Debbie Miller.
Imagine a land where the sun rises at 1:58 a.m. in the summer and shines for less than four hours on a winter's day. The animals in the wilderness near Fairbanks, Alaska, witness some of the world's greatest temperature extremes and light variations ever year. At an average low of -16 degrees Fahrenheit, the winters may be unpleasantly frigid, but the light shows are always glorious!
Check here to find out when the winter solstice occurs in your area:
https://www.timeanddate.com/calendar/december-solstice.html
Find out out to create Yule Sun Ice Catchers here:
http://www.raisingfairiesandknights.com/yule-sun-ice-catchers/?utm_medium=social&utm_source=pinterest&utm_campaign=tailwind_tribes&utm_content=tribes